The story of Cameras+Films is actually my story, because a personal journey of enjoying and shooting photographs over the years, led to the eventual launch of this blog site and online web shop in 2022. This is probably way more information than you'll want to read, but here it is anyway…
The Light-Capturing Devices of My Life:
Kodak Retina 1 (type 013) — a manual, viewfinder, 35mm camera, made in Germany between August 1949 and December 1950.

It was my German stepmother Ursula's camera, which was used originally to shoot b&w film, and later mostly Kodachrome slides which we enjoyed in family slideshows.
Watching Ursula record our family, friends, and activities with her camera, was woven into the fabric of my young life and creativity — I still have, treasure, and occasionally use this camera.

Her Kodak Retina has a sharp, clear Schneider-Kreuznach "Retina-Xenar" f3.5 50mm lens, a Compur-Rapid shutter, and a feel of unmatched mechanical precision, even 70 years after it was assembled!
This is my mother's camera in the pic; I can see it needs a good body cleaning! 🙂
Kodak Instamatic X-15 — this was the first camera I owned, given to me as a gift when I was 10 years old (1971) for my first trip to Germany.

My lifelong love of clicking shutters began when I recorded all the family and sights of Germany on that trip.

From the beginning, I was never a "snapshot" kid — I dreamt of making great, well-composed, interesting photographs with whatever device was in my hands — even something as humble as the X-15.
The Instamatic X-15 was a simple, battery-free, plastic box camera, using 126 "cartridge" style film, delivering square negatives and prints.
I used this camera until my junior year of high school (1978) when I bought my first "serious" camera with money from various odd-jobs.
The X-15 in the pic above is not mine — this one came in a lot of cameras won at auction — I cleaned it up and hung it on my wall as a reminder-memory…
Minolta SRT-101 35mm SLR — my first "serious" camera, bought for myself — which I used lovingly and often for 11-12 years!

The Minolta SRT-101 was launched in 1966 to great acclaim, with a bright finder and full-aperture TTL (through-the-lens) "matrix" light metering.
Since the SRT-101 was widely available and manufactured for 10 years (with minor variations), I was just one of many, many amateur, serious, and professional photographers who bought and used this camera.
The SRT-101 It was a slab, a brick, a tank; it hung heavy around the neck, with authoritative gravitas equal to its weight, a loud mirror clank-slap sound announcing each exposure, and a solid, well-built feel in the hands.

The way I tell the story, the SRT-101 and the lens/filter I had on it in 1982-83 saved my life while out shooting landscapes in the Adirondack Mountains of upstate New York…

I was clambering along a ledge near a waterfall, with a pool of water far below me, holding on with my fingers and toes, leaning against the rock, when…
My foot slipped, and for a moment, the front of the lens (or was it the UV/skylight filter?) gripped the rough rock, and the camera wedged under my sternum, giving me a fraction of a moment of support, in which my fingers and feet found their grip again!

Camera in the pic is not my original one with the mangled lens and filter — it's another one I got from an auction and kept for sentimental reasons (as you can imagine).
Hasselblad 500C/M (120/220 film) Medium-Format Camera — this was an awesome camera, which I got from a friend in return for a pair of high-end speakers worth about $500 back in 1989-1990.

The 500C forced me to buy a light meter, and taught me a lot about light, aperture, film and shutter speed, the zone system, depth-of-field, and so much more.

With the Hasselblad, I did a landscape project, retracing the steps of my college apprenticeship with a very-large-format photographer, who used 12″x24″ custom-cut Kodak sheet film in a massive Deardorff camera.
I also used the 500C to take some commercial shots of audio equipment and architectural installations, to be used in marketing materials.
A few years later, my friend — full of regret at letting go of a Hasselblad and Zeiss lens too easily (for too little), and no longer enamored of the speakers (he'd moved on) — ended up humbly requesting that we reverse our swap, which I agreed to (because I'm a good person and a great friend).
Photo Credit: this is not my beautiful Hassy, just an image from the web (photographer unknown).
Nikon 35mm Film camera — can't remember which one…

The Nikon (an N60 or N75?) was mid-line (entry-level), inexpensive, black, rubber-coated, modern-looking, and mundane, though it had a decent Nikkor standard lens.
It was manual focus, had auto-film-advance (slow) and was somewhat forgettable (obviously).
I bought the Nikon when the Hasselblad was returned to my friend.
It was not a super-active time for me with photography, so a few years later I succumbed to the onset of digital cameras and mobile phones, and lent the Nikon to my brother (its grip areas had become sticky with rubber/vinyl ooze), after which he never gave it back. He did take some great pics with it though, so I was glad it found a good home…
Going to the Dark Side (Digital)
Panasonic Lumix DMC-FZ7 — just 6.x megapixels, but ohhhh, I had so much fun with it, and nearly wore it out from so much use — it went everywhere!

This was a truly great digital camera sporting a built-in, sharp Leica DC Vario-Elmarit Lens with a remarkable 12x optical zoom, equivalent to a 35 to 430 millimeter lens on a 35mm film camera.
I took so many great personal and commercial pics with this camera, loving the lens, even as I watched the megapixels climbing on newer, more professional products being released.
In particular, the 12x super-zoom lens allowed me to get close-ups of my daughter playing soccer while I sat on the sidelines, my son skateboarding from a distance, and even to shoot the moon with a surprising amount of detail for a 6mp camera!
Photo Credit: that is not my fabulous Lumix FZ7, just an image from Amazon.com (photographer unknown).
Mobile — there were so many over time, starting out as a novelty, then getting more serious as the cameras and technology improved.

I started mobile/digital photography (as most people did) with several flip-phone cameras, but the resolution was SO bad and images so fuzzy/grainy, that they were only good for capturing moments when there was no other "real" camera available…
Driving the mobile phone photography from 2010/2011 was the advent of social media image-sharing, and development of mobile camera apps.

iPhone — used them all: 1, 2, 3, 4, 5, 6, 7, 8, X, 11 Pro, 13 Pro Max (2022), with mobile cameras and technology improving over time exactly as Steve Jobs had predicted.

Used iPhones as they got better and better, concurrent with my beloved Panasonic Lumix DMC-FZ7 "real" digital camera, until well after the mobile megapixels surpassed it and web/social resolutions improved.
I was (and still am) someone who took (and takes) serious photos, posted to the #shotoniphone tag over the years since Instagram and Hipstamatic launched in late 2010-early 2011, via their iPhone apps.

Nokia Lumia 1020 — another phone, and it ran on the dreadful Windows mobile OS (now dead), but I signed up for a new number because I had to shoot with its 40 Megapixels and amazing Carl Zeiss lens!

It was light-thirsty, becoming unacceptably grainy in low-light situations, but brilliant with saturated colors, and super-sharp in bright sun and any well-lit subjects.
I used the Lumia 1020 extensively to document museum exhibits and events, taking full advantage of its 40mp resolution which allowed for zoom-by-cropping without total loss of image quality…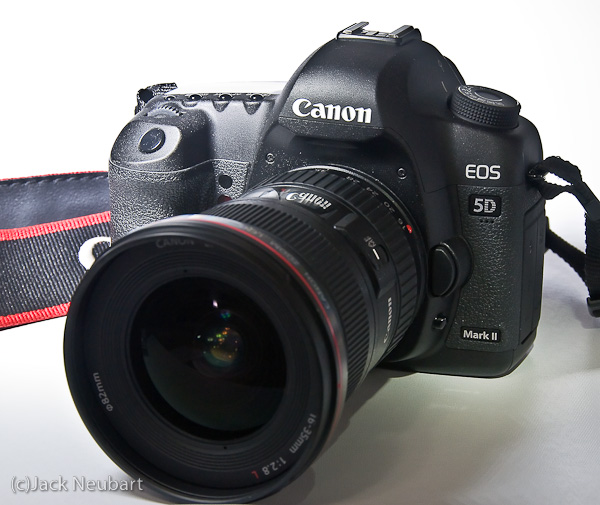 Canon 5D mk II — finally upped my game to a semi-pro, 21mp Digital Single-Lens Reflex or "DSLR" camera with a great 24-105mm zoom lens, which sidelined both my beloved Lumix FZ7 (6mp) and the Lumia 1020 (40mp) digital devices…

I loved this camera and lens kit, and took MANY personal and commercial shots with it over some years.
Portraits were especially great, since the 105mm focal length at full zoom is ideal for natural, undistorted faces.
Around the time of getting the Canon 5D mark II, I rented office space in the back of a photo studio, so I got to do real pro shots for the first time!
My original intent was to make this "THE" camera for a longer period, but since I was not really a pro photographer, so I could not justify the cost of add-on lenses and accessories for the Canon 5D.
After a while, my life and work scenarios did not allow for as much big camera-slinging, or the intrusion of this DSLR's loud shutter sound as the mirror flip-flopped inside it; and with iPhones improving so much, I simply ended up setting the 5D aside for practical reasons…

Panasonic Lumix DMC-FZ1000 — one day I looked at the Canon 5D mark II gathering dust on a shelf, and since I could not afford (or justify) the super-camera(s) I was lusting after for a megapixel upgrade then, I had what I thought was a clever idea: trade in the Canon, get a newer Lumix 20mp camera so I had the "same" resolution and image quality (or so I thought), and use the extra money for other stuff I needed outside of photography…

Well, I really did NOT like the DMC-FZ1000, which did NOT bring back the magic of my old FZ7 plus 14 more megapixels, as I had imagined; it felt more like a digital toy, and not a serious camera…
I barely used the DMC-FZ1000, ended up returning to my trusty iPhone, and finally traded it in to get a used Nikon F4 SLR 35mm film camera when I found film (again)! See below…
SONY Alpha A6500 — in early 2019, preparing to participate in the https://24hourproject.org/ and after reading the accolades SONY was receiving for its mirrorless, APS-C sensor Alpha 6X00 series, I thought I'd love to have a small form-factor digital camera with a quiet shutter (silent mode!) and fast auto-focus for street-candid photography, and general purposes.

I waited until the A6500 came out, and bought bought it with a zoom lens (see pic above)!
My first use of the A6500 was for my first 24hourproject in May 2019 and — though I was just starting to figure it out — I loved it during that project, still love it, and use it daily!
Old School + New School a.k.a. Finding Film (Again)
My "day job" consists of working with model and talent agency clients, supporting them on specialized software and systems for booking, imaging, scouting, and accounting. Most people would think this is fabulous and exciting… Yes. Yes it is! But it's also work, and the point is I'm around fashion photography and creativity all the time, which I really enjoy.
In January 2019, I started in-depth conversations with a colleague, after complimenting him on the beautiful instant-photography images in his Instagram feed. I learned about his MiNT-modified vintage Polaroid SX-70 camera. Then I met another fashionista (art director) who was shooting 120 medium-format film. Then another, another, and another, all shooting Polaroids on both vintage and new cameras! So I did some research and decided I'd buy one of Andy Warhol's favorite BIG SHOT Portrait instant cameras on eBay to try it as the first in a series of "PolaProjects" I would undertake… I had only begun my "instant" journey, having no idea about availability of instant films, vintage or new cameras, but I was hooked!
So I entered the marketplace for vintage instant cameras, started scouring eBay, estate-yard-garage sales, and started learning about models, specifications, and available films (new and expired). What I learned was both daunting, and exciting — new film for the first instant cameras I had bought was no longer available, most vintage cameras needed significant cleaning (and lube-adjustment), and some just didn't work at all — but I had reawakened my creative urges, and joined a thriving, vibrant global community of artists, camera-lovers, and regular people documenting life!
So I ended up buying more film cameras, instant and other formats, then buying more, in lots, and special individual cameras — it was a learning journey, and a bit of an addiction! Next, as the obvious evolution, I began selling the cameras I did not want to use personally (those stay in my collection and get used often), added some lines of film and accessory products to bundle with them, launched an online store, and starting advocating for, participating in, and supporting the photographic arts and sciences (emphasis on film) like the old days. Voila! Cameras+Films was born…
Instant & Other Films (plus Daily Digitals)
So now I shoot everything I see; some film (mostly expired!), lots of instant (mostly SX-70 and 600), with digitals (iPhone or SONY A6500) when I run out of film, or the film camera is not a good fit for the subject matter in front of me. Or, of course, I just don't have a film camera with me…
Gear and films I'm using (updated 6/23/2022) now:
Polaroid / Instant Cameras+Films — I try anything I get my hands on, but my main instant film cameras these days are:

Vintage Polaroid 195 Land Camera (pack-film)
New Fujifilm Instax Wide Film — shooting in various new cameras — including Fuji's own Instax Wide 300 — and add-ons for old cameras (4×5 GRAFLOK adapter, modified vintage devices, back-hacks, etc.).

Other Cameras+Films — as with instant photography, I test any items of interest that come in and out of inventory, but my main (non-instant) film cameras (the "keepers") are currently:

Nikon F2 35mm Pro SLR — formerly owned by California photographer Tom Weber [blog post about him and his cameras coming soon…]
Yashica Mat 124-G Medium-format TLR — from an auction, last made in 1986, LOVE IT!

Graflex Crown Graphic 4×5 Press Camera — I've got 4-5 of these great old cameras in stock, from which I'm putting together a complete kit for myself, and then I'll sell the rest!
Graflex Crown Graphic 2×3 Press Camera — assembling a kit around this camera to occasionally shoot with its native sheet film, but mostly to shoot 120/220 film in a Graflex medium-format roll-film back…
Thanks for joining me and Cameras+Films on this journey!